Boost Your Bottom Line
Get A Free Energy Quote
Learn how Crise Companies can help reduce your energy bill starting next month.
Our Process
Energy Bill Audit

Crise Companies has helped thousands of businesses save on their monthly electricity bills. We give you an unbiased assessment of your current contract and explain how you can improve your current rate.

Providers Compete

Crise Companies has a network of the top energy providers that will compete for your business. We quickly match you with the best energy provider to meet your needs.

Sign up and save

As your energy experts, Crise Companies will continue to monitor the market for future savings and alert you when its time to renew. We match you with the best energy provider to meet your needs.
---
---
What we do best
Find The Best Provider For You
Crise Companies advises organizations on how to buy, use and manage energy to achieve greater efficiency and effectiveness in their operations.
Save Money, Free Up Capital
We work hard to find you the best pricing/terms for you so that your business can allocate more funds to help grow.
13 Years Experience
We have been in the industry since the beginning of deregulation. Our expertise is second to none.
---
---
Our Services
Strategy Development

Knowledge of trends and volatility in the markets provides clients with optimal procurement decisions.

Risk Management

Understand the factors and risks that affect the procurement decision and service options is essential to your business.

Contract Negotiation

We provide our clients with the right price and most optimal terms to accommodate internal decision-making process.

Cost Management

Cost management requires an understanding of the energy market, generation, delivery, and their impact on prices.

Energy Procurement

Our procurement objective is to obtain the most economical supply arrangement available to further reduce costs for your business.

Sustainability

A thoughtfully developed sustainability strategy can help an organization meet environmental objectives.
---
Experts In Deregulated Energy Markets
We guide you through your options in deregulated energy markets and let you choose the energy supplier that's right for you. You decide what's most important to you: price, renewable energy source, and more. Our network is comprised of the top energy providers around the country, allowing us to find the perfect match for your business.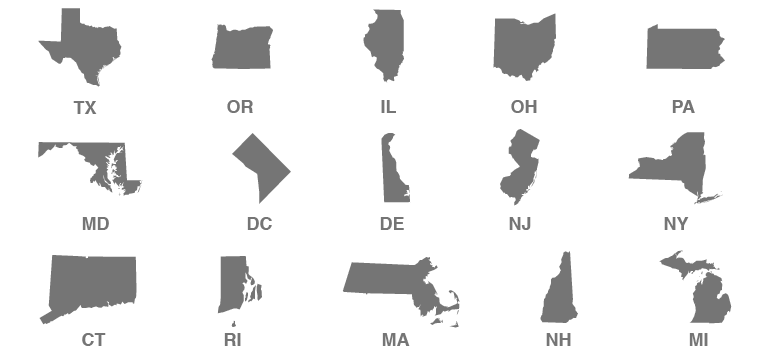 ---